Summer has landed in So Cal even if its not official yet. The weather has been beautiful and sunny every day and we have been outside working, eating and playing as much as possible. I am absorbing as much vitamin D as I can and it feels awesome to be out of the house! Even the mood in the neighborhood seems to have lifted a bit and people at the grocery store aren't quite so grumpy. It's amazing what a little sunshine can do. It's bringing everything and everyone back to life even in the midst of the Covid-19 darkness.
I was watching an interview with Maya Angelou recently and she talked about the importance of being a rainbow in someone else's cloud by loving people well. I think we can all be a little bit of sunshine or even a rainbow in someone's life in the midst of this crazy, dark time by trying to love people better. We can practice breathing life into other people. Maybe we can offer some extra grace, some extra kind words, some extra hugs around the neck, a special note, a bag of groceries, a roll of toilet paper (HA!)...just some reminders that the people around you matter. When the sun is shining outside people are inspired to be more active and get out more. When the Son is shining in our lives we should be inspired to love each other more. Out of His love we love and can bring hope to others who are struggling.  Faith, hope and love always work together don't they? But the greatest of these is love...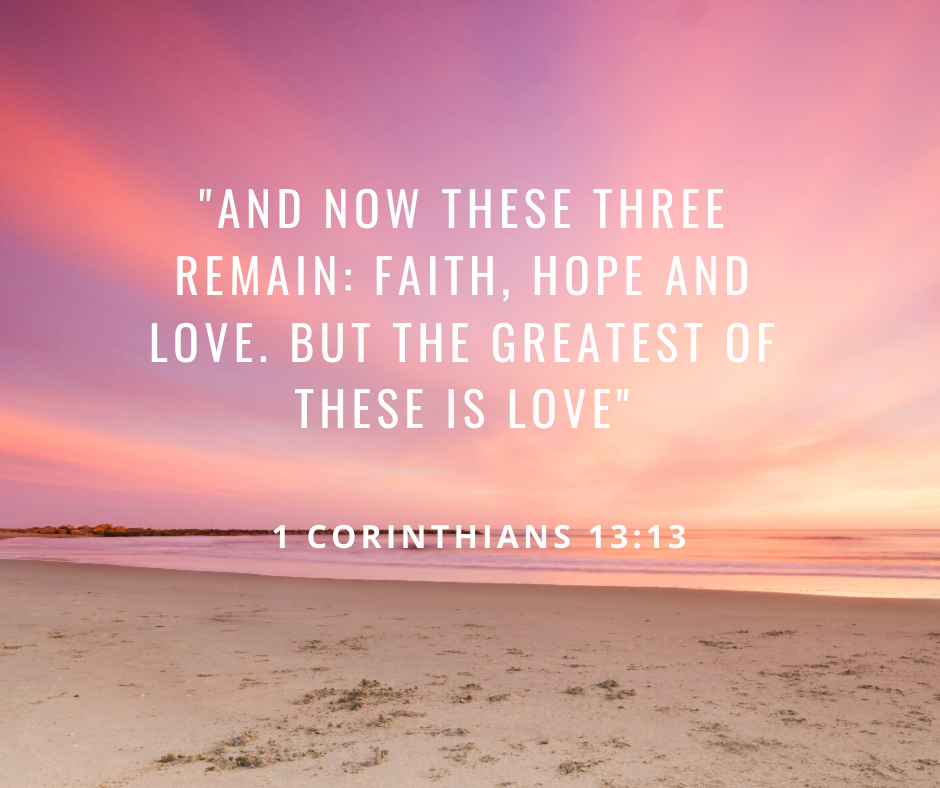 Sending out love to all of you today! God bless you!
Jeff