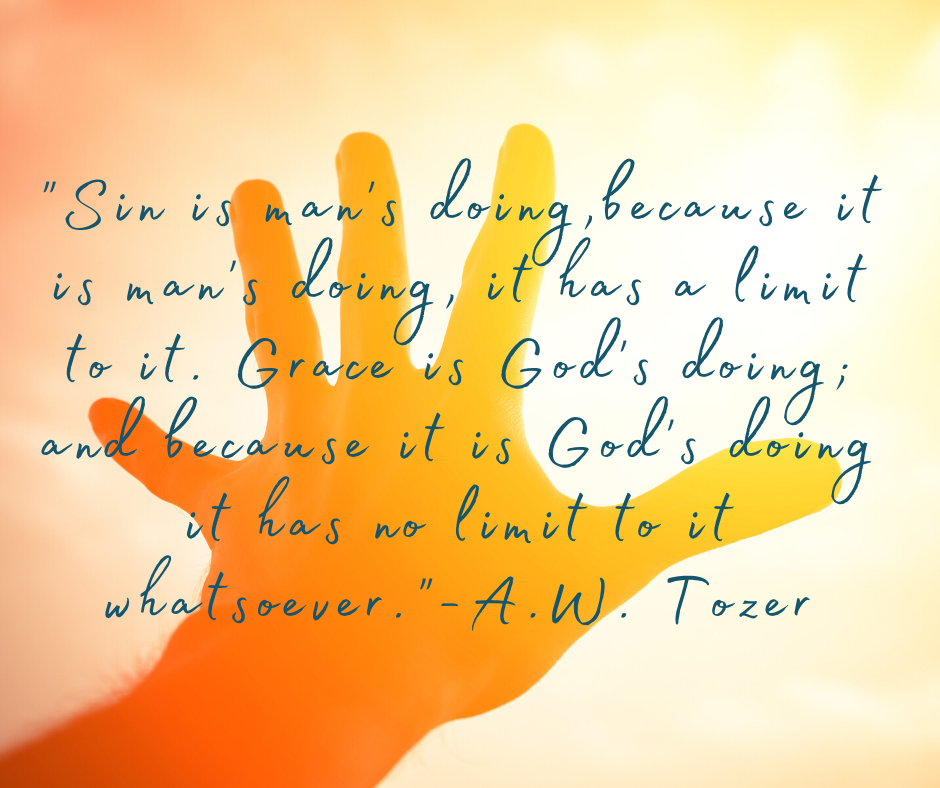 In the last few weeks I have been writing new songs again and been incredibly inspired by A.W. Tozer. I received a daily devotional from one of my friends and it's been awesome to read through it every day. I was struck by an entry about sin and God's grace. Tozer writes, "Just remember, sin is man's doing. Because it is man's doing, it has a limit to it. Grace is God's doing; and because it is God's doing, it has no limit to it whatsoever." God's grace for us is infinite and boundless. God has demonstrated His love for us and it is greater than I could ever even fathom. All I can do is stand in awe and worship inside the freedom that such unimaginable love radiates. That grace is available to every single one of us. Isn't that amazing?
Knowing Jesus, especially during difficult or challenging seasons has brought a transformational joy and freedom to my life. All of our sin is finite. Our lives are finite. I look forward to the day I get to be in heaven with Jesus who's infinite atonement has covered all of our sin, breaking its chains so we could all be set free.
As you go about your day today, remember the absolute freedom and joy that knowing Jesus offers you. It will literally change your life.