Just like most people I have had A LOT more downtime then what I am used to this week. I want to be ultra productive and I must admit the garage is more organized and the refrigerator hasn't sparkled this much in awhile. We have gone through over-filled drawers and closets and deep cleaned bathrooms. We have binge streamed some great shows and I have caught up with some old friends on social media. I have done errands and seen crazy people stock piling eggs and water by the boat load. I have muted a ton of political banter from everywhere. I am social distancing at all cost. I feel like I am doing all the right things but I still feel a little bit unnerved. It's hard not to get bummed by the empty streets, event cancellations and the economic downturn all around us. 
Today I looked up some verses on hope and was encouraged by Romans 12:12 " Rejoice in hope, be patient in tribulation, be constant in prayer. " I think that might be the medicine I need.  So now I am refilling my cup with some extra worship, some extra prayer and sharing some extra hugs with my family. I am praying for anyone I can think of that might need it. I think that's the ticket to getting through this craziness.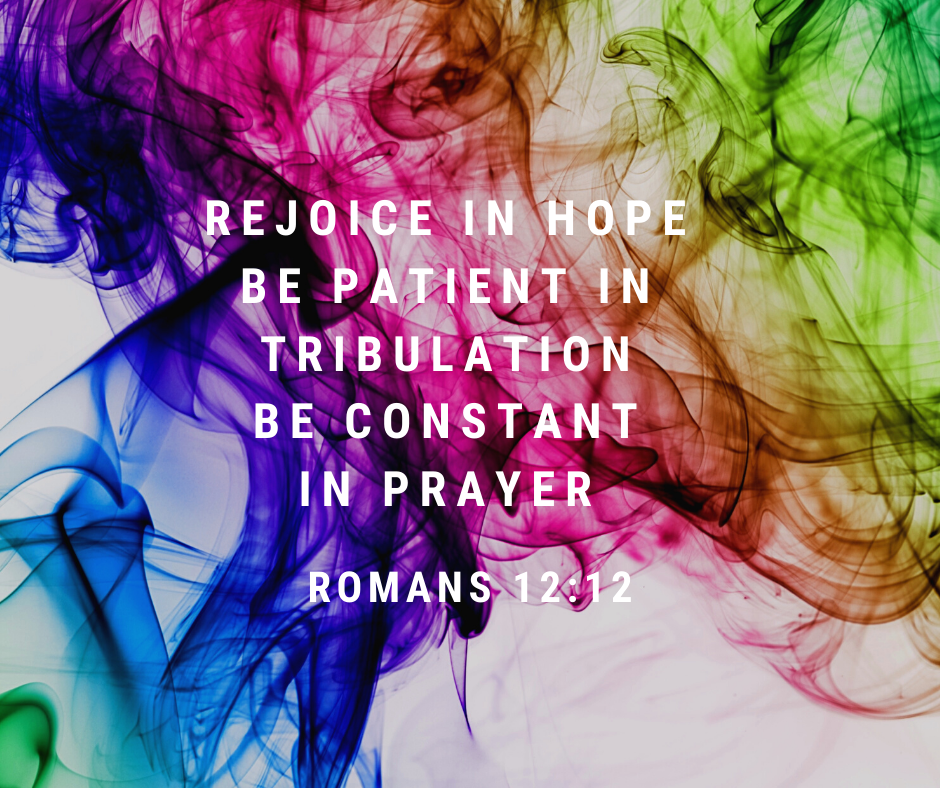 Anyway-sending out love to everybody! Listen to All Things New--it might encourage you a bit! 
Jeff